Trust yourself and the work. Be a vessel.

– Larry Singer
Learning to be a vessel for the truth is an art. And these artists know how to do that.
I feel so lucky I get to work with actors every day. I'm honored when they find their way to the truth and I had something to do with it.
I'm humbled by these kind words and grateful for their hard work.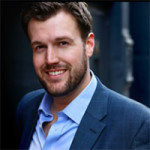 Larry has forever changed the way I approach acting. He provides the actor with the tools to have complete focus and concentration, adds the element of personalization, and helps the student create an interesting and beautiful character that serves both the play and the actor. He also is able to create such a safe environment for the actors to work, resulting in ultimate exploration and growth! He is the one the best Acting teachers I have encountered.
-Jon Reinhold
Singer/Actor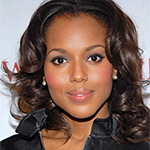 Larry's teaching has forever changed me as an actor. He is intuitive, generous, wise and skillful and he has taught me to apply all those qualities in my work.
His love of the acting process and willingness to nurture that love in others has allowed me to create work that is honest, courageous, and fulfilling.
-Kerry Washington
Star of Scandal ABC. Other roles include Ray Charles' wife, Della Bea Robinson, in the film Ray (2004), as Idi Amin's wife Kay in The Last King of Scotland and as Alicia Masters in the Fantastic Four films. Other lead roles include I think I love My Wife, Bad Company, She Hate Me, Mr. and Mrs. Smith etc. has also starred in the critically acclaimed independent films Our Song and The Dead Girl.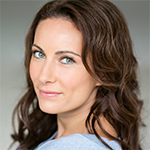 Larry guided me with kind focus and compassionate directness.
I recommend his class to beginners and experienced actors alike.
–
Laura Benanti
TONY, Drama Desk, Outer Critics Circle Award winner; Law & Order: SVU, The Playboy Club, The Big C, Eli Stone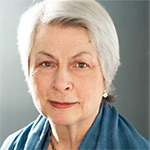 It's hard for an actor intent on beginning or furthering serious training to find a clear and reliable path amidst the crowd of acting teachers and acting studios in New York. My number one recommendation is always Larry Singer.
He has all the attributes of a great teacher. He has a real passion for the art of acting; he has a laser intuition that cuts through blocks and inhibitions and limitations of habit to uncover the actor's creative source; his methods are eclectic and personal; he cares deeply about each individual; he is emotionally open and knows how to release emotional authenticity in his students; he works minutely on the details of a scene, and he stays with an actor until something cracks open.
With all of this, Larry's presence in a studio is encouraging, demanding, enthusiastic and (importantly) he has a great sense of humor. These are just a few of Larry's gifts as a teacher. Every time I sit in on his classes I see huge changes happening in the deep tectonic layers of an actor's craft.
-Kristin Linklater
Renowned Voice Teacher, Professor Columbia University school of the Arts Author of Freeing The Natural Voice, Freeing Shakespeare's Voice etc. Co-Founder Shakespeare and Company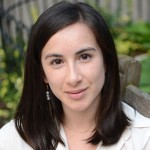 Coaching with Larry Singer was instrumental in preparing me for my graduate school auditions, especially in helping me really break down and dig into classical material.
His skill lies not only in observing and diagnosing ways in which to examine situations and text, but in his ability to precisely communicate feedback, layering on suggestions in way that organically draws a complex and human performance out of you as an actor.
With just a few sessions in a few short weeks, I learned so much both about myself as a performer as well as my strengths and weaknesses within my acting instincts. I was not only prepared for my auditions, I was prepared to articulate the skills that I wanted to work on in graduate school.
-Micheline Heal
Actor/Dancer/MFA Musical Theater Candidate, accepted to Boston Conservatory 2015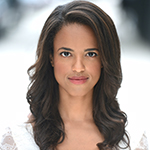 My growth in my first year at Larry Singer Studios has been exponential compared to all the other years of training I've had before. Larry has such a good eye for identifying what I needed to better understand myself and my craft and provided specific tools to help me do so. It's clearly reflecting in auditions now as I booked my first two professional gigs in the last month alone!
-Stephanie Rocio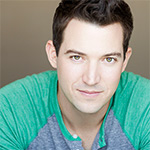 After performing in the National Tour of Jersey Boys for close to two years, I needed a place to renew and refresh myself and grow as an actor. I found the best acting class and acting teacher for me: Larry Singer. I love his acting class and the way he teaches actors.
-Matt Bailey
Actor/Singer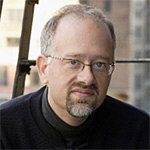 I've seen Larry Singer's students act with both considerable artistry and confidence, a sure testament to his skills as a teacher. Talent isn't enough; you need technique, and Larry's students have an impressive command of their craft.
-Doug Wright
Pulitzer Prize winning Playwright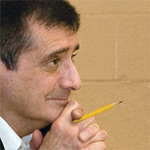 Larry Singer has worked quietly and well, with astonishing integrity, for many years. That he is now generally recognized as one of the finest acting teachers and coaches in the country comes as no surprise to those who know his teaching or have seen the growth he stimulates in actors.
No one is better at guiding the actor to a full and courageous use of the self, moment-to-moment, in the work. No one creates a more constructive atmosphere for investigation. No one is more generous with colleagues or less 'guru'-like as an artist.
For the beginning actor seeking serious training, Larry is the best. For the working professional seeking ongoing development, he's also the best. For the college student seeking increased understanding, he's still the best.

-David Hammond
Faculty, American Repertory Theater/Moscow Art Theater School Institute for Advanced Theater Training at Harvard University; Professor and Arts Division Chair, Guilford College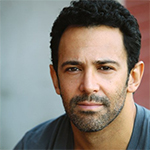 Larry Singer has incredible passion for acting which equips him with this uncanny insight into human behavior. He helped me breakthrough emotional and artistic blocks and gave me the tools to handle any challenge I may find in my acting. He guided me in making strong choices and never let me get away with anything untruthful. A provocative, challenging teacher who not only inspired and motivated me but who also made me feel safe enough to fall on my face and was there to pick me back up, so I could try again.
-Sebastian La Cause
Starred in Carnival! at The Kennedy Center, She Loves Me at The Arena Stage, Take Me Out (LORT Premiere) at The Caldwell Theatre and The Rocky Horror Show on Broadway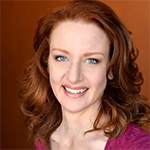 Larry Singer has been instrumental in my career.
I use what I have learned in class with Larry about myself and acting everyday in Phantom.
He has helped me discover the resources necessary to achieve and maintain a high level of performance every night in a long running show.
Larry's guidance has allowed me to consistently access the power of imagination, emotion, intellect and joy in my work. His inclusive, comprehensive approach has helped me navigate the treacherous waters of an acting career. I feel confident making choices and following my own instincts. His classes are supportive, creative, challenging and inspiring. I recommend him as a teacher without reservation.
Thank you, Larry!
-Cristin J. Hubbard
Currently appearing as Madame Giry in the Broadway company of The Phantom of the Opera. She was also an original cast member of The Pirate Queen.
Every time someone asks me about my training I immediately mention my years of study with Larry. His approach to the craft of acting is unique and unparalleled in my experience and while he is a caring and nurturing teacher, he also doesn't pull his punches. Well neither does this business. If you're serious about being an actor, I highly recommend Larry's classes.
-Edward Watts
Leading roles at the NYC Opera, Goodspeed, Paper Mill Playhouse, recurring role on The Sopranos etc.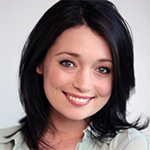 I studied with Larry as part of his Summer Intensive in 2008 and found the experience to be incredibly rewarding, valuable and also very enjoyable. Larry has extraordinary insight. He has the ability to not only discern precisely what an actor needs to overcome whatever blocks they may have, but also to communicate this understanding in a manner that is clear, constructive and really encouraging. I really hope I can study with him again.
-Antonia Prebble
2008 "Best Supporting Actress" award at the NZ Film and Television Awards for her work on Outrageous Fortune. Kate Hardcastle in She Stoops to Conquer (2009), The Vagina Monologues (2010), Sally Bowles in Cabaret (2010-2011) and Veronica in the New Zealand play, Station to Station (2009 and 2011).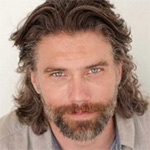 As an audition coach, Larry Singer has the ability to match rigorous preparation with the subtle joy of real thought, resulting in real behavior, resulting in real life. As a teacher, Larry Singer has been extremely important to my growth. It was with Larry that I first learned how to let go of my tricks and habits, to begin looking at the deeper relationships between myself and the material. That was the beginning of true creativity for me.
-Anson Mount
Hell On Wheels on AMC, Straw Dogs, Tully, Crossroads and "City by the Sea." Some of Anson's other film credits include Pool Hall Junkies, Urban Legends etc. TV: Conviction, Sex and The City, Law and Order etc.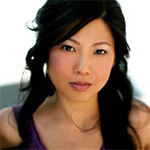 Since practically the beginning of my career, I have coached and studied with Larry Singer because he focuses on the work and helps you along your personal path in being a performing artist. Larry has taught me invaluable technique and tools while giving me opportunity to challenge myself to continually become a better actor.
-Di Quon
Lead roles in Adam Sandler's "Grown Ups", "Maid in Manhattan" etc.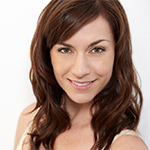 A hidden gem in the NY schools of acting, Larry is at the top if his game.
With Larry's guidance I have discovered many levels of my acting that I never knew existed and I completely trust him to guide me through their exploration.
Larry creates a safe, comfortable environment for the actor to experiment, explore, take risks, and make discoveries. Larry's insight, imagination, scope of dramatic literature and collaborative approach to contemporary acting is unparalleled and truly a gift to my personal and professional life.
Studying with Larry Singer has been a crucial part of my success and development as a professional working actor. His insight, imagination and generosity are an inspiration to my own creativity. In a class setting or a private coaching, Larry is always right there with me, totally present, and working with me to attain the goals I have set forth. He is truly a gifted teacher and, over the years I have known him, has contributed a great deal to the growth of my artistry.
-Wendi Bergamini
The Light in the Piazza 1st National Tour, Evita 25th Anniversary National Tour, CATS National Tour; regional work at Goodspeed Opera House, Westport Country Playhouse, CLOSBC, The Western Stage.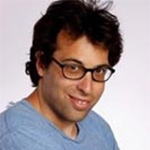 Working one on one with Larry allowed me to get so deep into the character. Most of all I learned to breathe, and compose myself to dealing with pressure shoots. Every little nuance means so much in a script and Larry makes you realize that.
His attention to detail brought out the best in me. In a few sessions I made my character a thousand times stronger through pacing and rhythm. Every time I have a new character, I go straight to Larry to make it amazing.
-Matty Goldberg
Comedian, Actor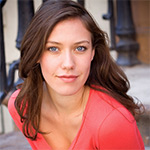 Larry's class is allowing me to consider so many new possibilities in the realm of my acting. I came out of school unconsciously thinking I had it all figured out. Not so!
Larry guides his students towards new levels of concentration and specificity in their work, always setting the bar higher.
-Thea Brooks
First national tour of "Dirty Dancing, the Classic Story on Stage," Carnegie Melon University Graduate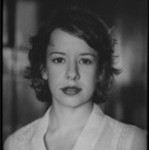 What I feel when I work with Larry is that I am truly being seen. That in each sensitive moment of discovering a character he is able somehow to see what is and what could be. He can appreciate the strength I bring to what I'm doing while intelligently guiding me to places that I would not have found on my own.
Having seen him do this in a classroom setting I am consistently amazed at how individual and how generous his approach is with each student. Larry's work is the kind of raw and abiding material that comes back to me during what feels like an impossible rehearsal or a moment when a scene totally mystifies me. I can use it. It is palpable, living, generative stuff.
-Ana Perea
Best Actress Award by John Heilpern of the New York Observer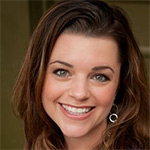 I had the pleasure to work with Larry at my first ever acting conservatory in NYC. He is a teacher who thinks outside the box and allows your creativity to shine. He organically works in a way that the choices you make are of your own intuition yet the results are what is needed for the particular scene/performance. I highly recommend his class!
-Mindy Raymond
Actress, Producer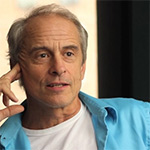 Larry Singer combines the structure of technique with a person's individuality to produce actors of great range and ability. He challenges and supports the talents of an individual, and has become one of the best acting teachers in the country.
-Jim Calder
Teacher and Head of the Movement Dept. at NYU's Tisch Graduate School of Acting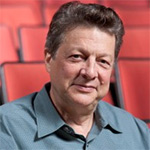 Larry is a master teacher of acting. I have sent my best UVa students to his studio for many years to extend and expand their training. His work with actors is clear, concise, challenging and productive. His studio offers actors a healthy, trusting environment where actors can take risks and hone craft skills.
-Professor Richard Warner
Head of University of Virginia MFA Program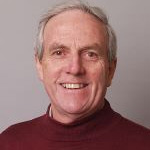 As someone who teaches acting mostly to college students, I was immediately struck, watching Larry Singer's acting class, by how easily he incorporates actors of all ages and levels of experience. His own rapport with each of his actors translates into theirs with each other, and to their willingness to learn together. Larry himself, with his gentle and good-humored critiques, never lets even the most accomplished actor think that the work is ever complete.
-Professor Murray Biggs
Yale University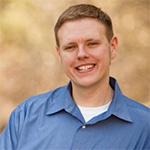 Larry is the greatest acting teacher I've had in my career. He is able to see deeply inside every actor and get us to be our best with honesty.
-Chris Clemens
University of Connecticut Theatre Program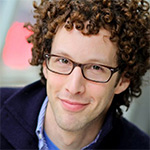 Larry Singer is the best acting teacher I have ever had. I mean it. And I've studied with a number of great ones. He's able to communicate with each actor in a way that helps us find the truth in our work and in ourselves. There are times I swear that he knows us better than we know ourselves, and that helps us break past barriers and have those amazing "aha moments."
The tools that he gave me as an actor are the ones that I consistently utilize in auditions and jobs on both stage & screen. Because of Larry, I feel confident that I can give a truthful performance night after night in a long run of a play as well as make quick, strong choices for on camera work. He's helped me bring so much of myself to each role by teaching me how to get out of my head in order to allow my impulses to come through. Because of Larry I know how to listen, breathe, respond, dissect a scene, take a note from a director and put it into action, ground even the biggest choices in reality, use my body, use the space, and on and on and on…
I can tell that Larry truly cares about us as actors. He establishes an environment in class that makes us feel safe to take risks and to talk about the work. I remember he once said that there isn't just 1 path or method to acting, and that if a teacher ever told us that there was, we should probably find another studio. Instead, Larry teaches using a variety of the best tools and methods that can be useful at different times for different scenes, shows, and playwrights. I know he's right about that, but I can tell you that there's no one else I'd rather study with. And if you're lucky enough to study with him, I can promise you that you will know your craft better, you will know yourself better, and you will no doubt feel more confident and more prepared for every audition and job that comes your way.
-Noah Weisberg
Actor/Director/Writer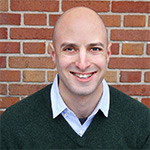 I went to acting school for college and worked regularly after graduating. But I reached a point in my career where I knew I needed more training, professional training as an adult. I needed someone who would tell me the truth, push me hard, explain my progress, call me on my habits and motivate me to put myself out there.
I found that and more than I could've hoped for in Larry Singer. In addition to the master coach, teacher and friend he is, I found a community of professional, generous, talented actors (Larry's students) who make each other better. Everyday in Larry Singer's class is a day I'm getting better as an artist.
-Jon Adam Ross
Jon has performed his one-man shows in over 90 cities around the globe. He is currently writing 5 new plays in 5 cities over the next 3 years. Home from a recent run in 'Relics' (Guthrie Theater), Jon is based in NYC where his stage credits include: a dog, a 2,000 year old bird, an elderly orthodox Jew, a horse, a British naval officer in 1700's Jamaica, a goat, Jesus Christ, a lawyer, a hapless police chief, and a cyclops.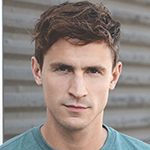 Larry has an exceptional ability to say exactly what needs to be said at exactly the time you need to hear it. Always encouraging to put more of 'you' into your characters he works in specificity and detail and has a great sense of when your really listening, really connected, really searching for the truth. He has not only improved the development of my work but the development of me. All of this he does in a fun, supportive class environment making you feel fearless and daring to challenge yourself.
-Jonathan Howard
LAMDA 2011, Boothby in Marvels 'Thor: The Dark World'. He then went on to play Sam Thawley in 'Downton Abbey' as well as recurring roles in 'Mr Selfridge', Showtimes 'Episodes' and Syfys 'Dominion'. Other film credits include World War Z with Brad Pitt and thriller Nightfare.