SCENE STUDY
Why are we among the best acting classes in New York?
We care for the students. Each class has an experienced actor assisting Larry to support the actors as they come into class. Gregory Couba and Marshall Sharer have the insight, knowledge and compassion to make the class a healthy creative environment.
If you're an actor who's serious about your craft, this is where you belong

Acting = art = development of your humanity.
– Larry Singer
Scene Study with Larry Singer engages the actor in focused study, through work on scenes from plays, musical theater, film and television.
Scene Study actors work on:
Individual skills
Essential areas of the craft
Career development
Giving effective critique to classmates with clear pre-set guidelines
Many different styles and methods are incorporated into the class.
Group and personal exercises are also utilized to increase the actor's self expression, fine tune the physical instrument, engage in risk-taking, experience physical freedom and relaxation, expand emotional range and improve concentration.
Enrollment is on going, on a month-to-month basis. Each class meets four times per month. Actors are expected to rehearse scenes and prepare for exercises outside of class.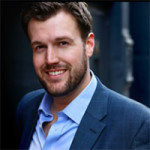 Larry has forever changed the way I approach acting. He provides the actor with the tools to have complete focus and concentration, adds the element of personalization, and helps the student create an interesting and beautiful character that serves both the play and the actor. He also is able to create such a safe environment for the actors to work, resulting in ultimate exploration and growth! He is the one the best Acting teachers I have encountered.
-Jon Reinhold
Singer/Actor

Actors find out there's a lot they intuitively understand about the scene – which becomes a process they can draw upon.
– Larry
You will learn to:
Listen to and follow your instincts.
Share yourself even though it's somebody else's words.
Allow your own intuitive language to bring you outside yourself.
Let the text speak from your gut – not some idea of the words from your head.
Recognize that seeing the actor live through the event of the play in the moment equals really good theatre.
Value concentration – above and beyond all else.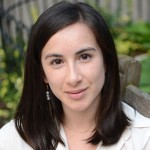 Coaching with Larry Singer was instrumental in preparing me for my graduate school auditions, especially in helping me really break down and dig into classical material. His skill lies not only in observing and diagnosing ways in which to examine situations and text, but in his ability to precisely communicate feedback, layering on suggestions in way that organically draws a complex and human performance out of you as an actor.
With just a few sessions in a few short weeks, I learned so much both about myself as a performer as well as my strengths and weaknesses within my acting instincts. I was not only prepared for my auditions, I was prepared to articulate the skills that I wanted to work on in graduate school.
Micheline Heal
Actor/Dancer/MFA Musical Theater Candidate, accepted to Boston Conservatory 2015
COACHING FOR JR. HIGH AND HIGH SCHOOL STUDENTS
Greg Couba excels at helping young people select and prepare monologues and songs for auditions for college programs and performance arts high schools. Contact us today to set up a meeting.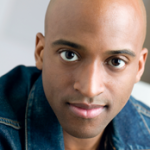 Gregory Couba is an actor, teacher, and acting coach. He has taught Physical Acting at the Larry Singer Summer Conservatory since it's inception. He has also taught children's musical theatre classes for many years, and is currently teaching for the Titan Theatre Company Youth Actor Training Program in Queens. He has coached actors of all ages for Broadway, regional and local theatre auditions, and especially looks forward, each fall, to the opportunity to prepare students for their tryouts to New York City's various performing arts high schools.

Concentrated means addressing what's there. It's not an arrival, it's a process. It's active. It's something you do. When you put something in front of you to concentrate on, it frees you up.